Director Michiro Endo
"Mother, I've Pretty Much Forgotten Your Face"


Why continue singing?
Why continue travelling?
Be sure to watch!
There is no end to this journey.
The musician Michiro Endo created an era with The STALIN. Even after disbandment, to this day, he continues to perform solo.
In 2011 when he reached 60 years old, he reunited The STALIN for a concert, and toured the whole country for his 60 year anniversary. In the midst of which there was the 3.11 Great East Japan Earthquake, his hometown Fukushima was faced with earthquakes, tsunamis and meltdown. Endo had never regularly visited his hometown, but started up the project FUKUSHIMA!. Focusing on his family, his identity, the respect towards his father who left for Guadalcanal and Philippines during the WWII, the fierce emotions of conflict towards his mother that are also expressed in his song "Mother, I've Pretty Much Forgotten Your Face" are frankly addressed.
The flesh tearing shout. The body and voice, still stirring at the age of 60.
Why continue singing? Why continue travelling?
The continuing journey, the life, of a single man.
Be sure to watch! There is no end to this journey.

2011 was an unbelievable year. I was confronted with what it means for me to sing. An unexpected happening as I finally reached my 60's. What on earth was I until this moment.
Like everyone has a hometown (mother), everyone knows what it means, how difficult it is, to confront it. Spoiling myself on this fact to travel and sing. That is me.
Things that don't change, never change. Things that change, change rapidly. I don't want to overlook these things.
─── Michiro Endo
Cast
Michiro Endo
THE STALIN Z (Keigo Nakata, Takeshi Sumida, Masahiko Okamoto),
THE STALIN 246 (Kazuyuki Kuhara, Hisato Yamamoto, KenKen)
NOTALIN'S (Toshiaki Ishizuka, Hiromichi Sakamoto)
Mizuki Misumi Takao Morishima Takehara Pistol AZUMI
Toshihiro Yamashita (BIG MOON Cafe) Kengo Fumoto (ASIVI) Tetsuo Ito (APIA40) Sumio Nakagawa (TE-TSU) Misako Nakagawa (TE-TSU) Masahiro Saeki (OTIS!)
Yoshihide Otomo Ryoichi Wago Kazumi Nikaido Orchestra FUKUSHIMA!
Chie Endo
Credit
"Mother, I've Pretty Much Forgotten Your Face"
2015/Japan/Colour/DCP/5.1ch/102min
Director: Michiro Endo / Production and Distribution: Shima Films  ©2015 SHIMAFILMS
Producer: Toshiki Shima / Cinematography: Futa Takagi / Sound and Mixing: Izumi Matsuno / Production Management: Tsutomu Sakai / Editing: Toshiki Shima, Izumi Matsuno / Production Cooperation: Go Shibata / Commercial Artwork: Ryuta Sakai / Distribution Manager: Seiichi Tanaka / World sales: Emi Ueyama
Official facebook
Official twitter
Director: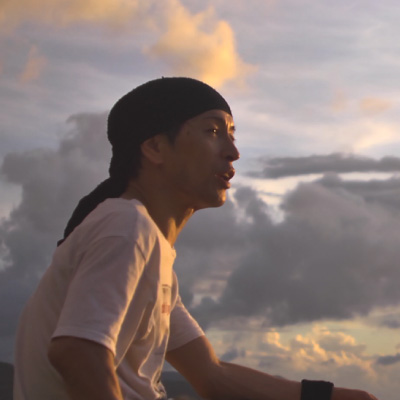 Michiro Endo
Born in Fukushima, 1950. Formed punk band THE STALIN in 1980. Their radical performances and unconventional methods of expression bring them attention, in 1982 they appear in "BURST CITY", directed by Sogo Ishii (Now, Gakuryu Ishii). Makes their debut the same year. After disbandment in 1985, he experiences various band activities to then go solo in 1993 in acoustic. Since entering the 21st century, he shows in various live performances and also publishes many poems, photography books and essays. 2011, he begins the "Project FUKUSHIMA!" with various activities to support the restoration after the Great East Japan Earthquake. The same year, he begins filming centering on his 60th anniversary solo tour, to direct his first film "Mother, I've Pretty Much Forgotten Your Face". 2013, he is hospitalised for connective tissue disorder. At the same time he publishes the anthology "Collagen Hospital" and announces the album "FUKUSHIMA". 2015, he arranges his songs into Bon Festival Dance style, to form a band specialising in folk song, "Shida Myojin", and "THE END" as his final band. He currently continues to perform energetically.
Michiro Endo Official Site
Production and Distribution: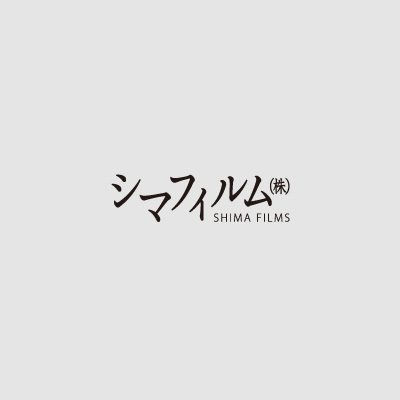 Shima Films
In 2000, Maizuru-based Shima Toshiki joined the production of ' Kaza-hana ' directed by Sômai Shinji. Having gained experience as the location coordinator for the film ' My House ( Bokunchi ) ' directed by Sakamoto Junji and all filmed in Maizuru in 2002, a film set in Maizuru called ' Chiken is Barefoot ( Niwatori wa hadashi da ) ' directed by Morisaki Azuma was produced as an original work and then Shima films officially began. Since then, ' Cycling Chronicles : Landscapes the Boy Saw ( 17-sai no fûkei - shônen wa nani o mita no ka ) ' ( Directed by Wakamatsu Koji ) , ' Late Bloomer ' ( Directed by Shibata Go ) , ' Family matters ( Kazoku no hiketsu ) ' ( Directed by Kobayashi Shotaro ) have been produced. Shima films had made those films with film creators with very unique ideas, and strong impression & character of each of the films had a strong impact both inside and outside Japan. In 2009, Shima FiIlms Kyoto Office was established in Kyoto city. Then it produced a film called ' Doman Seman ' ( Directed by Shibata Go ) as the first in a series of films that are set in Kyoto. Following production of the first Kyoto series film, ' TENTSUKI ' ( Directed by Yamada Masashi ) and ' Uzumasa Jacopetti ' ( Directed by Miyamoto Moriro ) have been produced as Kyoto series Episodes 2 and 3. Shima Films has been professing its own creative position to make the most of local characteristics and creators' individualities by distinguishing itself from the usual way of the Japanese film industry where everything is concentrated in Tokyo. It has been drawing attentions from various fields.
Shima Films Official Site